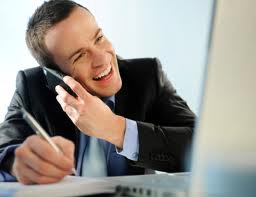 As a new financial advisor, you are desperate to get clients and should be. The failure rate of new advisors / insurance agents is high. Your desire to gain clients may emanate from your own internal motivation or the demands that your firm has placed on you. Many firms have quotas for the new financial advisor such as having $6 million under management by the end of year one. Or in the case of an insurance oriented firm, you need to write 50 life applications in your first six months. Regardless of the motivation, let's look at how you can quickly meet your goals and success as a financial advisor newbie.
I urge the new financial advisor to abandon networking as a means of gaining clients. While networking at venues like the Chamber of Commerce or other business groups is very nice and may pay off in the long term, it is far too slow for you to devote your time to now. You must devote your energies and focus to those types of marketing that have a very fast success cycle. Let's look at some examples.
Direct-mail
If you send out 1000 postcards and get 10 responses, you will then have 10 conversations and this all happens within a 10 days. You potentially can bring on three or four new clients in a very short period of time. In effect, you use money to replace time. By investing in the postage and the printing, let's call it $500, you've traded your money for an investment of your time, say in networking, that could have the same result but take 90 days. Mark these words–those financial advisors newbies who invest some cash in their business will likely succeed and those who attempt to save their way to success will fail. Be cheap now and you won't have a career. If you have no money, then borrow some, like real businesses do.
Seminars
Similarly, if you send out direct mail to invite participants to a seminar, and you do it correctly, you have 30 people in the room, you give your presentation, and within three weeks you have five new clients. Again, this method utilizes some cash to accelerate time but any new financial advisor pursuing this will be an instant star that their firm.
Advertising
Similar to the direct-mail postcards above, you run the same message as a display ad in small town newspapers in your area. It works really well if you offer a free report or free financial booklet on a topic of interest. Again, you run your ad on Wednesday, 10 people see it and they call, you have conversations and within two weeks, a few new clients.
Hopefully, you're getting the idea that time is of the essence. As a new financial advisor, the first six months has to be about activities that will have an immediate payoff. You can worry about networking and branding and all those other issues once you have some success and stability and some assets under management and some clients. But to turn your attention to those longer-term payoffs now, would be foolish business.