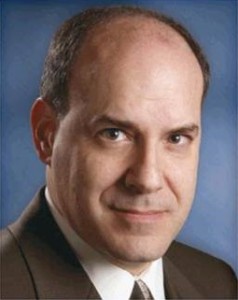 Larry Klein is publisher of WealthyProducer and The Retirement Income Blog.
Larry was a million-dollar producer at Prudential Securities. He holds an MBA from Harvard Business School and over 30,000 financial advisors have used his marketing systems to rapidly gain clients.
He is also an expert on the "retirement crisis" having counselled over 2000 retirees.
His articles on marketing for financial advisors have appeared in Registered Rep, Advisor Today, On Wall Street, National Underwriter, Life Insurance Selling, Agent Sales Journal, Ticker, Research and others.
He has spoken at major industry conferences such as MDRT, the Charles Schwab Advisor Conference, and NAIFA conferences as detailed here.
Larry is the author four books including Marketing Financial Services to Seniors. He has created numerous booklets on financial issues for consumer financial education and written hundreds of articles for consumers and for professionals. He consults to advisors, financial services institutions and companies that serve the financial advisor market.
Subscribe to his blog for weekly insight and motivation to take your business to the next step: https://wealthyproducer.com
Contact
email larryklein@  this domain