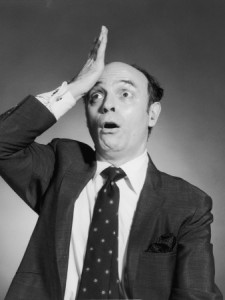 Would you like to call up your clients and have them buy whatever you recommend without hesitation?  Would you like to have a database of prospects where each month, you successfully convert a handful into new clients like clockwork?
This is indeed possible yet seems unlikely to many producers because they overlook a critical aspect of making money the easy way.
The idea is to develop such transparent trust such that your followers buy whatever you recommend.
My Experience with Uber-Success
When I was a producer in the securities business, I would come to the office each day, call several clients and make a trading suggestion and they would all say yes.  On an average day, I would generate $5000 in gross commission.  It was simple and easy because I was extracting value from my followers.
I also maintained a database of prospects, about 800 or so.  Each month these people received my newsletter and also occasionally received an invitation to an upcoming seminar.  Over time, they received a continuous flow of new and smart observations convincing them that I was a person that added value.  While they were not yet clients, each communication was moving them closer and closer to converting from a prospect to a follower (i.e. new client).  (See earlier post on why you must drip on prospects).
The idea that you need to have a personal relationship with people on a one-to-one basis is not necessary.  You don't need to know about their kids or their family or their latest surgery or any of that stuff.  You can treat your followers as one mass and just continue to build trust through value-adding communication.  This is exactly what all the marketers have learned that successfully use social media to generate business.
Consistency is the Raw Material of Success
The problem with social media and this concept of building unparalleled trust is that you cannot dabble in it.  You must devote yourself full-out with 100% commitment. By that I mean you must be consistent so that your followers get something of value from you AT LEAST every 30 days or more frequently.
You may not see results for a year or two.  But then, one day you will notice that your followers and prospects begin buying from you with very little effort on your part.  On that day, you begin to cash in your chips that you built up from your trust building efforts.  Continue your efforts and continue to build chips and cash them in.
Two Solutions
The challenge here is that you must pursue one of these methods to deliver value in your communication:
You must have your own innovative, new, interesting, unique or insightful communication that gets the attention of followers and prospects.  It cannot be the same old thing that they hear or see everywhere else.  To be honest, few producers in the financial services industry have the ability to generate a constant flow of novel information.  Even if they do, that information is diluted by their inability or lack of experience to know how to market that information in a compelling way.
You need to follow a few gurus who do have innovative, unique and interesting ideas and then repeat them to your followers and prospects.  These gurus should be communicating in venues where your followers and prospects do not usually look.  For example, if your guru uncovers some interesting opportunity in the tax laws by reading the IRS public letter rulings, then you have material that your public has not seen as they don't spend their time reading IRS techno-babble.
Fortunately, I have always been able to use method one above and have done so successfully in two different careers.  I have used this as a financial advisor to produce within the top 5% of financial advisors nationally and I also used this as a marketing expert to grow a significant business selling marketing tools to financial advisors and insurance agents.
How You can Implement
Please comment below if you have questions about how you can implement this by describing your business and where you have trouble seeing how to implement this all important aspect to your marketing.